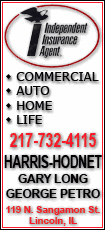 Eli Manning threw a 30-yard touchdown pass to Mario Manningham, and defensive end Osi Umenyiora ran back a fumble 37 yards in his return from a knee injury, leading the Giants to a 23-17 win over the Redskins on Sunday.
Lawrence Tynes added three field goals, including a 45-yarder in the fourth quarter set up by an offside penalty by Redskins $100 million defensive tackle Albert Haynesworth, who had an average game in his Washington debut.
Washington, which trailed all game, drew within 23-17 with 1:30 to play on a 17-yard touchdown pass from Jason Campbell to Chris Cooley. Steve Smith recovered the onside kick and New York ran out the clock.
Washington also got an 8-yard touchdown run from punter Hunter Smith on a fake field goal late in the first half and a 27-yard field goal by Shaun Suisham in the third quarter.
The Giants came into the game wondering whether they could replace Plaxico Burress and Amani Toomer at receiver and whether the defense could dominate under new coordinator Bill Sheridan, who took over when Steve Spagnuolo became the Rams head coach.
There are still questions to be answered with the receivers, especially with top draft pick Hakeem Nicks spraining his left foot in the second half. However, Manning (20 of 29 for 256) spread the ball around, connecting with Smith six times for 80 yards.
The defense was outstanding, limiting Washington to 272 yards, forcing two turnovers and getting three sacks. Washington's two touchdowns were on the gadget play and one late one after Tynes kicked his third field goal for a 23-10 lead in the closing minutes.
The Giants dominated the Redskins in their two meetings last season, and nothing was different this time around, particularly in the first half after Clinton Portis burned them for a 34-yard run on Washington's first play.
New York controlled the ball for more than 20 minutes and built a 17-0 first-half lead on Tynes' 28-yard field goal, the 30-yard catch and run by Manningham for a touchdown and Umenyiora's touchdown, a play on which he recorded a sack, forced fumble, recovery and return for six points.
New York should have probably scored more. The Giants had to settle for Tynes' field goal on the opening series after failing to gain 2 yards on two runs from the Washington 12. Their second drive stalled at the Redskins 3 when three runs produced 2 yards.