"I just started laughing," Furyk said.
Forget that memory of Woods blowing a two-shot lead at Hazeltine to lose the PGA Championship to Y.E. Yang, the first time Woods had lost a final-round lead on the PGA Tour since he was a 20-year-old rookie in 1996. Gone is that image of Woods missing a 7-foot birdie putt on the final hole at Liberty National that would have put him in a playoff at The Barclays.
"To play as well as I have of late and not get the Ws has been a little bit frustrating, no doubt, because I've been so close," he said. "It's just been a matter of making a couple of putts here and there, and I would have won the tournaments. And lo and behold, boom! I hit the ball just as well, just as consistent this week, and I made a few putts. And that's how it happens."
Woods finished at 19-under 265, and while the FedEx Cup standings can be tough to compute, his victories are not.
He won for the 71st time in his career, leaving him two victories away from catching Jack Nicklaus at second on the career list. Woods also tied an obscure, but no less meaningful, record belonging to Sam Snead by winning at least six PGA Tour events in six seasons.
Woods also might have wrapped up his usual assortment of postseason awards -- player of the year, the money title (nearly $9.7 million) and the Vardon Trophy for lowest adjusted scoring average. His lead is 1.26 strokes per round better than Steve Stricker, which is not unlike Secretariat at the Belmont Stakes.
Even after so many victories this year, Woods remains amazed at how far he has come after rebuilding his left knee in a surgery that kept him out of golf for eight months. He wasn't sure how his swing would be affected by having a stable left side, or how well he would recover. And that's why even without a major, Woods called this "one of my best years."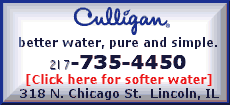 The topper would be a FedEx Cup, although he now starts over.
Woods is the No. 1 seed, but the points are reset for the Tour Championship. Anyone in the top five -- Woods, Stricker, Furyk, Zach Johnson and Heath Slocum -- only have to win at East Lake to get their name on the FedEx Cup trophy.
Furyk's round was critical, for he moved from No. 18 to No. 3 and now has a chance to beat Woods. Despite finishing eight shots behind at Cog Hill, and more than 4,000 points behind Woods in the FedEx Cup, they essentially start from scratch.
"Now, it's basically a sprint," Woods said.
He got the perfect tuneup at Cog Hill, where he ran away from the field.