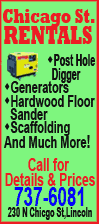 The full four-hour meeting was an interactive workshop that included guest speaker and moderator John Cox. Cox is a native of Lincoln, a lifelong friend of the mayor and CEO of the Cabarrus Regional Partnership in Cabarrus County, N.C.

In addition to Cox, Joel Smiley of the Lincoln & Logan County Development Partnership offered a presentation on the work of the partnership.

The summit was well-attended, with a wide variety of interests represented.

City officials participating were the mayor, four of the city's 10 council members -- David Armbrust, Stacy Bacon, Kathy Horn and Marty Neitzel -- as well as Fire Chief Kent Hulett and city attorney Bill Bates, who was also representing the Woods Foundation.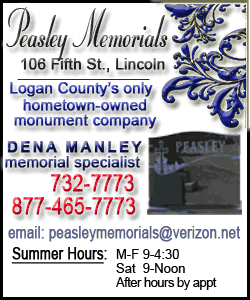 Terry Carlton, chairman of the Logan County Board, was present representing the county.
Andi Hake of the chamber of commerce, along with Wanda Lee Rohlfs and Chris Elam from Main Street Lincoln, and Geoff Ladd of Abraham Lincoln Tourism Bureau of Lincoln and Logan County were also present.
Adding to the diverse mix was Tom Funk, an associate circuit judge in Lincoln; Richard Funk, an 89-year-old lifelong resident of Lincoln; and Crystal Alley, another lifelong resident of the community.
There were also representatives from Lincoln Christian University, District 27 Elementary Schools, Lincoln Community High School, Illini Bank, CEFCU, Illinois American Water, Abraham Lincoln Memorial Hospital, St. Clara's Manor, plus a variety of other local businesses and representation from Hanson Professional Services out of Springfield.
Bruce Ferry, of Ferry and Associates, who served on the task force for the redevelopment of Lincoln Developmental Center, also attended, bringing with him a large-scale model of the task force's vision for the future of the LDC campus.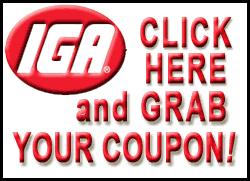 Cox opened with a 30-minute discussion on his experiences with economic development and then shared with the group some statistical information about Lincoln and Logan County.
Smiley also talked to the group about the state of the city currently, how much progress is being made in bringing new business and industry to the community, and the CEDS and SCORE programs. He talked about wind as an asset in Logan County and touched on the possibilities of future development of wind farms, saying that he's entertained five interested parties recently and that there is still room for wind farm growth in the county.
Earlier in the meeting, Cox had recounted his arrival in Cabarrus County, saying that the situations there were good, they had a good plan and were acting on that plan, but then in almost the blink of an eye the face of the county changed, as in one day 5,000 jobs were lost with the closing of Pillowtex, a major textile company in the region.
This closing was followed closely by the loss other businesses and industries, which totaled nearly 10,000 jobs lost over a seven-year span. He recounted that he personally was in attendance at a ribbon-cutting for a new Wachovia bank branch when the news was announced that the financial institution was in dire straits.
He recounted all of this to drive home one point: In the blink of an eye, all the strategic plans for Cabarrus County flew out the window, and it was all to be done over again.
As Smiley spoke, he latched on to Cox's comments and told the group that the current five-year plan that is written down and being implemented is not carved in stone. He said that it is an evolving plan that can be changed according to new ideas and new visions.
The first exercise Cox asked the group to participate in was answering this simple question: "What would you like to get out of the next few hours?"
With five tables in the room and participants at each table, he permitted each subgroup time to discuss what their answer to the question would be.
Cox then went around the room and asked each table to present their opinions.
The end result was very similar in all the groups. They wanted to come out of the meeting unified, with a plan of action.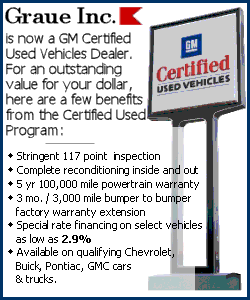 They wanted to have a clear direction of which way to go to build from this initial summit, and spend their time working toward economic recovery rather than just talking about it.
Cox supported that, saying that the meeting did need to come to a conclusion with a plan of action for carrying on. "You don't want this meeting to end and say, 'Well, that was nice' and have nothing happen," he said.
Cox also told the group to take inventory, asking if there were people missing from the meeting who should have been there. He encouraged the group to act on this, saying: "Look around the room and see who is missing. You need to whisper those names in the ear of the mayor, and he needs to make an effort to get those people involved."
The group discussed unity between the city and county, and Cox said that such unity was vital to the success of this type of program. He noted that the major city of any county is its heart, and the heart needs to be healthy if the entire county is to thrive.
Cox later addressed the mayor, council members and county board chair directly and told them that in order to be successful they had to communicate well, and there had to be trust in the group.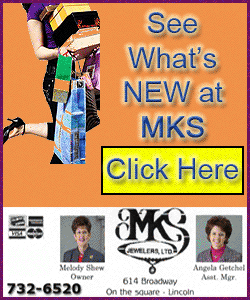 He emphasized that trust was a key issue that would not be accomplished in a single meeting. "A core group that has trust, that is the main thing you have to start with," he said. "When I go to these meetings people will say, 'Well, they have an agenda, they're pushing their own agenda.' And I'll say, 'Well, what are you doing?' and the answer comes back, 'I'm sticking up for myself.' So they are pushing their own agenda too."
As the meeting progressed, the group's ideas literally drew a picture of Lincoln and Logan County. Some of the ideas that came out appeared to be fresh, new, worthwhile and attainable.
In Part 2 on Tuesday, LDN will continue to bring you details and results from this important gathering. See the first responses from local leaders on what would open the doors in Lincoln and Logan County: "Can city and county work together?"
Then in parts 3 and 4, the group's discussion lists strengths of the city and county: "What are our strengths?" A number of projected ideas for the future were brought forth on this base.
[By NILA SMITH]
Contact information and Web sites
Related articles