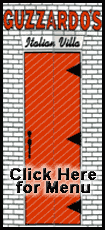 Germany's DAX was down 0.2 percent at 5,607.99 and Britain's FTSE 100 fell 0.1 percent to 5,015.63. France's CAC-40 rose 0.1 percent to 3,735.55.
Asian markets were mostly higher, while Wall Street was expected to edge down on the open later. Dow industrials futures were 15 points lower at 9,535 and Standard & Poor's 500 futures fell 3 points to 1,040.50.
Markets have recovered impressively in the 12 months since the collapse of U.S. investment bank Lehman Brothers, which triggered the sharpest phase in the world's biggest financial crisis in 70 years, -- but the mood has become one of caution as the pace of recovery remains shrouded in doubt and some fear stocks have reached the peak of their valuations.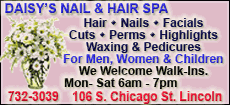 After heavy losses Monday, markets stabilized on hopes that a brewing U.S.-Chinese trade dispute would not escalate into a full-out trade war. U.S. markets closed the day higher.
On Tuesday, investors were looking to a raft of economic data in Europe and the U.S. for more direction and confirmation that equity prices were not overvalued after rallying in recent months.
U.S. retail sales loomed largest, with analysts forecasting a 2 percent increase in August. Excluding auto sales, which have been boosted by state incentives, they only expect a 0.4 percent rise, according to a survey by Thomson Reuters.
Mitul Kotecha, analyst at Calyon, was gloomy about the data and prospects for a quick resurgence in American economic activity.
"The fact that much of the gain in sales will be attributable to the 'cash for clunkers' program suggests that markets will not take the jump in sales as a sign that the U.S. consumer is healthy again."
Considering that consumer spending accounts for 70 percent of the U.S. economy and 20 percent of the world economy, its outlook is crucial for an improvement in market sentiment.
"We believe that consumers still face significant headwinds which will lead to a shallow recovery in spending, not least of which is the negative effect of close to $14 trillion in wealth loss since the end of 2007," Kotecha said.
In Germany, the news was cautiously upbeat. The ZEW institute's monthly confidence index -- which measures investors' outlook for the next six months -- rose to 57.7 points in September from 56.1 in August.