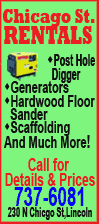 Still, analysts will scrutinize the Commerce Department's report on August retail sales for signs that a budding economic recovery is spurring greater consumer spending. The government also is scheduled to release a report on wholesale prices Tuesday that's expected to show inflation remains under control.
Economists forecast the retail report will show sales increased 2 percent last month. But excluding autos, they only expect a 0.4 percent rise, according to a survey by Thomson Reuters.
Some of the remaining increase is due to a 3.5 percent rise in gas prices last month. Excluding autos and gas, some economists expect an increase of only 0.1 percent when the report is released Tuesday morning.
That suggests "the surge in motor vehicle sales pulled spending away from other big-ticket discretionary items such as furniture and building materials," economists at Deutsche Bank wrote in a note to clients.
The clunkers program, which ended last month, provided consumers with rebates of up to $4,500 if they traded in older gas-guzzlers for new, more fuel-efficient models. The incentive boosted car sales by 30 percent in August, after a 2.4 percent rise in July.
Consumer spending is closely watched because it accounts for about 70 percent of the nation's economic activity. Economists at JPMorgan Chase & Co. forecast such spending could grow 2 percent in the July-September quarter, contributing to a 4 percent jump in the economy during the same period.
But many economists believe that without consistent spending growth, the recovery could weaken next year, as government stimulus efforts end.
Some recent economic reports have been positive. Last week, the Federal Reserve said in a regional survey that the economy is stabilizing or improving in the vast majority of the country.
Still, retail sales remained "flat" in most regions, the Fed said in its report that covered July and August.
Meanwhile, President Barack Obama on Monday credited his administration and the $787 billion stimulus package rammed through Congress in the first days of his taking office for helping to prevent an even worse economic downturn.
"And though I will never be satisfied while people are out of work and our financial system is weakened, we can be confident that the storms of the past two years are beginning to break," he said in a speech on financial reform in New York.
The nation's gross domestic product, the broadest measure of the economy's output, fell 5.5 percent in last year's fourth quarter and the first three months of this year, the worst six-month showing in nearly 50 years.