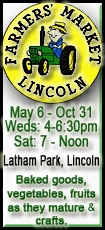 Haruka Nishimatsu, president of Asia's biggest airline, known as JAL, said Tuesday the 6,800 job cuts would be carried out over three years and be completed in the fiscal year ending March 2012.
He declined to give further details including on the ongoing negotiations with foreign airlines.
Delta Air Lines Inc., the world's biggest airline operator, and its rival American Airlines are vying to buy a stake in JAL, which incurred its biggest-ever quarterly net loss of 99 billion yen ($1 billion) in the three months to June.
Apart from the U.S. carriers, the cash-strapped Japanese airline is reportedly in talks with Air France-KLM, Europe's biggest airline group, and Korean Air Lines Co. over capital injections.
Nishimatsu met Tuesday with a panel of experts set up by the Japanese transport ministry. JAL is expected to announce its management improvement plan by the end of September.