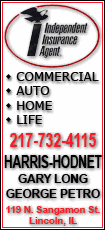 Retail sales, inflation and business inventories data are due out Tuesday morning.
Overseas, Asian markets were mostly higher while European indexes were mixed.
The market has risen sharply throughout the spring and summer on hopes of a recovery. Now investors are looking for evidence of that rebound, having slowed the market's surge as they hunt for signs of improvement.
Dow Jones industrial average futures are down 2, or less than 0.1 percent, at 9,609. Standard & Poor's 500 index futures are down 1.00, or 0.1 percent, at 1,029.30, while Nasdaq 100 index futures are down 7.75, or 0.5 percent, at 1,680.27.