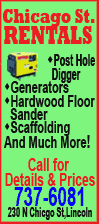 Rivers answered a pair of go-ahead scores by Oakland by leading two touchdown drives, capped by Darren Sproles' 5-yard run with 18 seconds left that gave the Chargers their 12th straight in this one-sided rivalry, 24-20 Monday night.
This might have been the toughest one of the bunch. JaMarcus Russell had given Oakland a 20-17 lead with a 57-yard touchdown pass to rookie Louis Murphy with 2:34 left. But despite having two backup linemen in the game, Rivers calmly led the Chargers down the field for the winning score.
"One thing I know is no team in this league can practice 2-minute situations as much as we do," Rivers said. "It's a little different executing it on Murphy Canyon Road as it is in Oakland. ... I said: 'Well, we've done this a million times, let's go score. All we need is three.' I was talking to myself, too."
Rivers was six for seven for 79 yards on the winning drive before Sproles silenced the crowd with his run up the middle. This marked the Raiders' 11th straight loss in prime time and perhaps the most painful, considering how close they came.
"Our football team played its guts out and didn't finish the game," coach Tom Cable said. "That's the bottom line."
They took a 13-10 lead early in the fourth quarter on a 35-yard field goal by Sebastian Janikowski before Rivers drove the Chargers down and gave them the lead with a 15-yard touchdown pass to Vincent Jackson. Then Russell's fourth-down pass to Murphy looked as if it would provide an emphatic end to a pair of losing streaks. Instead, it was just a footnote to Oakland's league-worst 73rd loss since the start of the 2003 season.
The Chargers offense looked overmatched for much of the night against newly acquired Richard Seymour and the Raiders defense. Injuries to center Nick Hardwick and guard Louis Vasquez in the third quarter made moving the ball even tougher for San Diego and the frustration led Rivers to commit a personal foul that thwarted one drive.
But the two last drives were the reason why the Chargers gave Rivers a six-year contract extension worth $93 million, with $38 million guaranteed, last month. He finished 24 for 36 for 252 yards, playing his best when it counted most.
"People talk about quarterbacks that handle pressure, that respond and lead their teams from behind," Chargers coach Norv Turner said. "He's done it continuously and he's done it in some real difficult situations like tonight. It's great to get the win here."
Russell nearly had overcome a rough night with that one pass to Murphy. Russell was 12 for 30 for 208 yards and two interceptions, including one on a desperation heave following Sproles' TD.
Oakland got a big boost from Seymour, who arrived from New England two days ago and didn't even go through a full practice with his new team. He sacked Rivers twice in the first half and helped Oakland keep longtime nemesis LaDainian Tomlinson in check.
Tomlinson, who averaged 119 yards rushing per game against Oakland coming into the game, managed only 55 on 13 carries. But Sproles helped out with two long kickoff returns, five catches for 43 yards and the winning touchdown.