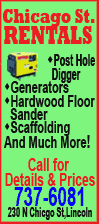 A year after being sidelined with torn knee ligaments, Brady resembled a rusty game manager more than the invincible record-setting quarterback who guided the Patriots to a perfect 2007 regular season. Yet, he threw two touchdown passes in the final 2:06 as New England beat the Buffalo Bills 25-24 on Monday night.
When the spotlight hit, Brady lived up to the advance billing.
"We have a real competitive locker room, a real competitive team," Brady said. "When you're in a situation like we were, it's when you really have to step it up. It takes every guy on the field to step it up. Hopefully, we will continue to do that."
But Brady needed help in the form of Leodis McKelvin's fumble on a kickoff return after the Patriots pulled within five points.
Placekicker Stephen Gostkowski, of all people, recovered at the Buffalo 31. Brady needed three plays before hitting Benjamin Watson over the middle for the decisive 16-yard touchdown with 50 seconds to go.
Just 1:16 earlier, he found Watson on a similar play for an 18-yard score. It was vintage Brady, who threw for a record 50 TDs two years ago in leading New England to a perfect record.
"Two-minute drives always are fun for a quarterback," Brady said. "Spread it out, the pass rush gets a little tired, you get a feel for the coverage, you just have to be patient.
"I'm glad it's over, glad we are moving on, got a win, and we'll learn from it."
That unbeaten season was spoiled in Brady's last full game that counted, the February 2008 Super Bowl loss to the New York Giants. He was hurt in last season's opener.
Now he's back, although for much of the game he and the Patriots played conservatively, even passively. Indeed, Buffalo seemed ready to break an 11-game losing streak against New England and win for the first time in Gillette Stadium.
Then came the late fireworks, demonstrating that Tom Terrific hasn't lost his touch.
"That's not how we drew it up, but I'll take it," Brady said. "We did a lot of things poorly but we got the win."
Buffalo did a lot of things well, but got a shocking loss.