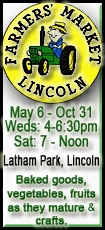 Lincecum pitched seven strong innings after missing his previous start with back spasms, Eugenio Velez drove in four runs and the Giants gained on the NL wild card-leading Rockies with a 9-1 victory Monday night.
"It was fun to win a game like that," Lincecum said. "I was erratic at times but I was able to come back and make quality pitches."
Bengie Molina homered and Aaron Rowand drove in two runs for the Giants, who moved within 3 1/2 games of the Rockies in the wild-card race. Juan Uribe and Fred Lewis also drove in runs for San Francisco.
Lincecum threw 116 pitches and had only one clean inning. He stranded nine runners.
"As far as pitches, I saw everything," Rockies infielder Ian Stewart said. "That's probably the best I've seen him. He did a great job of just mixing everything up."
Carlos Gonzalez and Yorvit Torrealba each had two hits for the Rockies, who lost their third straight.
"We're still the team being chased right now," Stewart said. "We feel good where we're at. We just need Lincecum not to pitch."
Lincecum (14-5) gave up a run and six hits, lowering his NL-leading ERA to 2.30. He walked four and struck out 11 for a league-best 244. He's won his last six decisions at home and is 9-1 with a 1.79 ERA in San Francisco.
"I got a break for all the wrong reasons," Lincecum said. "It helped me take a step back and look at what I was doing and what I needed to be doing."
Jason Hammel (8-8) allowed four runs and seven hits over six innings. He walked one and struck out five. The Rockies have lost all four of his starts against the Giants this season despite his 3.52 ERA against them.
Molina, Uribe, Travis Ishikawa and Rowand each singled to open the second, with Rowand driving in two runs. Velez followed with a sacrifice fly.
"Lincecum is good. You spot him four runs and he's probably going to take it home," Hammel said. "As for the second, they hit them where we weren't basically. I have no other way of explaining it."
Cubs 2, Brewers 0
At Chicago, Ryan Dempster (10-8) pitched eight sharp innings, allowing four hits, and Derrek Lee homered for the seventh time in 10 games.
Center fielder Sam Fuld and third baseman Aramis Ramirez made outstanding plays to keep Milwaukee off the board and help the Cubs win for the sixth time in seven games.
Carlos Marmol worked a hitless ninth for his 13th save.