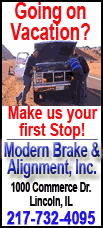 Lotus has been out of F1 since 1994. The team, initially based in Norfolk, England near the Lotus car factory, is funded by a partnership between the Malaysian government and a consortium of Malaysian businessmen.
The team headquarters is expected to relocate to a purpose-built facility at Sepang International Circuit, home of the Malaysian Grand Prix for the last 11 years.
FIA turned down an application from BMW Sauber, but said the team would be granted a spot in 2010 if a vacancy arises. FIA said it is consulting urgently with teams about a possible expansion to 14 teams and 28 cars for 2010.
Lotus' team principle will be Tony Fernandes, owner of the Air Asia airline. The team technical director is Mike Gascoyne, who held the same role with Force India, Toyota, Renault and Jordan.
Lotus has reached an engine supply deal with Cosworth.
Fernandes attended a news conference at the Malaysian Prime Minister's office on Tuesday with government representatives to outline details of what was called the 1Malaysia F1 team.
"The 1Malaysia F1 team is a government and private sector initiative combining the collaborative experience of Proton and Lotus, coupled with world class expertise," a Malaysian government statement said ahead of the news conference.
Prime Minister Najib Razak said the team would integrate Malaysian technical and pit crew, with the future design, research and development, manufacturing and testing conducted near the Malaysian capital. The driving lineup is set to be announced by Oct. 31 from a short list of six candidates.
Najib declined to give investment costs or other details, but said the future design and testing would be conducted in Malaysia.
He said the venture would be a big boost to local automaker Proton, a government-owned company which has suffered in recent years because of increased competition from foreign car makers after the liberalization of the auto market.