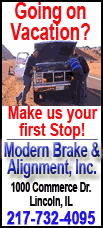 Minnesota's slim chance of catching Detroit in the AL Central race has been made more challenging by a recent rash of injuries. The Twins are 5 1/2 games behind the Tigers, with seven head-to-head meetings left, but they haven't been hitting well lately and now they're missing more offense.
Morneau's injury was diagnosed Monday. Despite a severe second-half slump, the 2006 AL MVP still has 30 homers and 100 RBIs.
"If you go out there and you don't feel like you're helping anyone, that's when you kind of take a step back and say, 'All right. Maybe I'm doing more harm than good,'" Morneau said.
Morneau hurt himself on a headfirst slide into first base on Friday, but he's been playing with pain much longer than that. He said he often felt a sharp discomfort during the follow-through on his swing. After a recent MRI revealed inflammation in his back, Morneau had a CT scan on Monday and got the doctor's bad news.
Morneau is not supposed to do anything but rest for the next three months, but the injury doesn't require surgery. He said he's "99 percent" sure he'll be at full strength for spring training.
"It's definitely going to make it a lot tougher for us, but hopefully it's one of those things that brings us closer together as a team," said Jason Kubel, who was on the bench Monday for the second straight game because of a sore neck but hit a two-run homer in the eighth as a pinch hitter.
The Twins also believe third baseman Joe Crede is through for the year.
Crede came off the disabled list last week, but he only felt well enough to start one game: He went 0 for 4 with four strikeouts on Sunday. Manager Ron Gardenhire hadn't received official word from the team's medical staff, but the manager said Crede probably wouldn't be able to play anymore this season because of a back problem that flared up this summer.
"He tried. It's just not going to work for him," Gardenhire said.