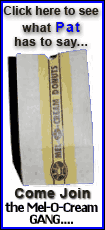 Albert Pujols had two hits plus the go-ahead sacrifice fly in a three-run fourth inning and Skip Schumaker had three hits, a walk and scored three times. The Cardinals bounced back from a three-game sweep by the Braves and reduced their magic number for clinching the NL Central to 10.
Holliday and Ryan Ludwick had two-run singles off Ricky Nolasco (11-9) in a four-run first that matched St. Louis' season best for that inning. Holliday added an RBI double off the base of the wall in left in a four-run eighth capped by Colby Rasmus' three-run homer off Matt Lindstrom after the bullpen nursed a one-run lead for four innings.
Holliday has 102 RBIs on the year and is batting .371 with a team-leading 48 RBIs in 47 games since being acquired from Oakland on July 24, launching the Cardinals on a 33-14 tear. He is 7 for 11 with two homers and five RBIs against Nolasco, who gave up seven runs and 10 hits in five innings to end a three-game winning streak over five starts.
Wellemeyer had worked only three innings since Aug. 4 heading into a fill-in start for John Smoltz (shoulder tendinitis), and rust was evident. The Marlins climbed back with single runs in the second and third and four in the fourth, tying it on Chris Coghlan's two-run triple and taking a 6-4 lead on Nick Johnson's eighth homer and first since Aug. 7.
The Cardinals answered with three straight one-out hits in the bottom of the fourth, singles by pinch-hitter Khalil Greene and Schumaker ahead of Julio Lugo's two-run triple. Pujols followed with a sacrifice fly for the lead.
Blake Hawksworth (4-0) allowed one hit in 1 1-3 innings and was the first of five relievers who limited the Marlins to two hits over the final five innings.
The ninth spot in the St. Louis lineup had three singles, one each by Wellemeyer, Greene and pinch-hitter Brendan Ryan.