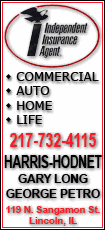 "To play as well as I have of late and not get the Ws has been a little frustrating, no doubt, because I've been so close," Woods said Sunday after blowing away the field at the BMW Championship. "It's just been a matter of making a couple putts here and there and I would have won the tournaments.
"That," he said very matter-of-factly, "is all the difference it was."
So much for the whispers about Woods looking more like a flinching Tiger than a crouching one. They began when little-known Y.E. Yang caught and passed him at the PGA Championship last month -- guaranteeing Woods would go without a major for the first time in four years -- then intensified when he failed to make a 7-footer that would have forced a playoff at The Barclays two weeks after that.
But the guys who have to face Tiger every week knew better.
Asked just before last week's Deutsche Bank Championship whether Woods was running low on magic, Australian Geoff Ogilvy, a U.S. Open winner and one of the most thoughtful guys out on tour, didn't hesitate.
"I don't think everybody stands on the tee and says, 'He's going to give me a chance.' The best thing about it," he said, "is that the media will stop giving Tiger the tournament after 36 holes."
Proving him right, this time the media waited until 54 holes were in the book.
Right after Woods walked off Cog Hill after wrestling a course-record 62 from the redesigned venue where he'd won four times before, people who know something about golf started checking Sunday's TV listings looking for any sporting events that at least held out the promise of suspense.
Sure enough, Woods left the first tee just before noon with a seven-shot lead over Marc Leishman and choked off the possibility of a rally by the time he reached the turn.
"My whole goal was to shoot under par," he recalled after carding a final-day 68. "If I shot under par, I would force the guys to have to shoot the same number I shot yesterday to force it into extra holes. So that was the whole mindset.
"I made bogey there at 5, and I got it back at 7, birdied 9. I was 1-under par and I figured if I shot just under par on the back nine, it's over. And," he added, "I was able to do that."
Jim Furyk, who finished second, conceded that when he teed off: "I kind of had my eye on second place." But once he saw Woods had dipped to 15 under -- following a bogey at No. 5 -- "I started thinking, well, what if? What if he's 14 now? What if he made another bogey?"
A few minutes passed.
"I asked my caddie where he stood. He said, '17,' " Furyk recalled, "and I just started laughing."
It's better than crying, certainly, but it was also a telling moment. The guys chasing Woods have started drinking protein shakes and working out, they've hired sports psychologists to steel their psyches and NASA-grade scientists to draw up shot-dispersion charts.
Doesn't matter.
When Woods plays well, everybody else is still playing for second.