CROP Walk set for Oct. 4 in Logan County

Send a link to a friend
[March 19, 2010] CROP is 62 years old this year. Unfortunately, unlike many people who can retire when they reach that age of 62, we all know that hunger has not retired. In fact, Kathy Shepherd of Logan County Community Action says the demand for food is at least 50 percent more than it was a year ago, and that often changes weekly.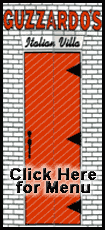 Since 1947 Logan County has helped feed the world through the CROP program, a name that now stands for Communities Responding to Overcome Poverty. CROP Walks have provided thousands of dollars around the world to feed the hungry, so again this year, all gifts will be directed to that cause.

The Logan County CROP Walk will be at Kickapoo Creek Park on Sunday, Oct. 4, beginning at 1:30 p.m.

This year the funds from the community walk will be combined with the Lincoln Correctional Center Pre Release Center's CROP Walk, which will be at the prison on Sept. 27 at 8:30 a.m., the Sunday before the county walk. Individuals from local churches and organizations can walk with the women at the prison on their CROP Walk if pre-walk information is received in advance.
The funds generated by both walks will be shared between the Community Action Food Pantry and the Lincoln/Logan Food Pantry at the First United Methodist Church of Lincoln.
Containers will be available on the day of the walk for donations of food as well as the cash gifts. These too will be shared equally.
Any food item is appreciated but especially requested are "meal dishes," meals in a can or box; peanut butter; canned vegetables, all kinds; fruits, all kinds; spaghetti sauce; macaroni and cheese; pasta; cereals; tuna; jello; puddings; soups; and sauces. Baby food is always welcome. Garden produce and other perishables can be shared also.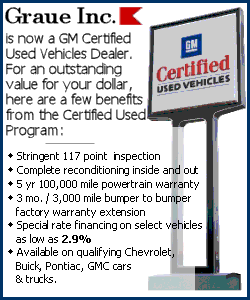 Something to ponder: Families on food stamp programs still have to buy their personal articles such as toothpaste, hand soap, deodorant, toilet paper, laundry soap and, if applicable, diapers.
CROP Walk donations are welcome through Nov. 1. This deadline is so Church World Service can process the gifts by Thanksgiving or at least by the end of the year.
Make checks payable to CWS/CROP and mail to:
Nancy Gehlbach, CROP Treasurer
1302 1200th St.
Lincoln, IL 62656
Gehlbach also contacts corporate and annual gift givers.
For more information or supplies, call Tonita Reifsteck, who chairs Logan County CROP, at 217-732-9796.
[Text from file received from Tonita Reifsteck]