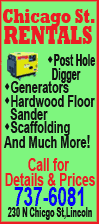 Germany's DAX rose 0.9 percent to 5,677.32 and Britain's FTSE 100 gained 1.1 percent to 5,099.10. France's CAC-40 rose 1.1 percent to 3,792.91.
Major benchmarks in Korea, Hong Kong and Australia were up about 2 percent or more, and Wall Street was expected to gain on the open. Dow industrials futures were up 34 points to 9,637.00 and Standard & Poor's 500 futures gained 3.0 to 1,048.90.
Optimism about the world's largest economy was supported by data showing U.S. retail sales jumped in August by the biggest amount in three years, although helped by government programs. Separately, a key measure of New York manufacturing climbed to its best level since 2007.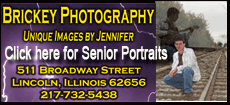 Adding to the feel-good mood, Fed Chairman Bernanke declared America's worst recession since the 1930s is "very likely over," even as he warned high unemployment and other troubles could drag on.
"Overall the tone today looks like it will be positive," said Mitul Kotecha, analyst at Calyon.
He noted respected U.S. investor Warren Buffett has said he was buying U.S. stocks again, which is likely to help sentiment.
Considering such upbeat assessments, he said it was striking that stocks were not even stronger. The S&P rose only 0.3 percent on Tuesday.
"Perhaps finally equity momentum is beginning to fade against the background of a market having largely priced in a lot of the good news already," he said.
Worries that rising unemployment will slow down economic recovery was also hindering stock market gains. In Britain, the unemployment rate rose to near a 13-year high, while the Organization for Economic Cooperation and Development forecast that joblessness in the 30 leading industrial nations would hit a new postwar high of 10 percent next year.
Wednesday's rise in stock markets caused the dollar -- which is used as a safe haven by traders -- to flounder, hitting its lowest point against the euro this year and sinking further against the yen.
The dollar dropped to 90.17 yen from 91.03 yen while the euro rose to $1.4706 from $1.4656.
"The dollar is likely to stay under pressure against most major and Asian regional currencies," said Kotecha.
He said statistics on U.S. capital flows, due later today, could affect the dollar as it reveals how much international appetite there is for U.S. assets. Inflation and industrial production data are also due.