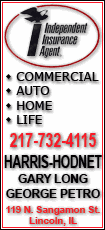 The report comes after the Commerce Department said Tuesday that retail sales jumped in August by the largest amount in more than three years. Labor Department data also showed that excluding volatile energy and food costs, core inflation posted a modest 0.2 percent increase, as measured by the Producer Price Index.
Still, economists warn that as long as credit stays tight and jobs remain scarce, Americans probably aren't ready to spend in force again.
The Consumer Price Index is forecast to have increased by 0.3 percent in August, after remaining flat in July, according to economists surveyed by Thomson Reuters. Excluding volatile food and energy prices, economists expect only a 0.1 percent rise.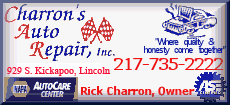 Analysts expect the CPI to fall by 1.7 percent compared with a year ago, mostly due to lower oil and gas prices. That follows a 12-month drop of 2.1 percent in July, the steepest in nearly six decades. Excluding food and energy, prices are forecast to have risen 1.4 percent in the 12 months ending in August.
The retail sales gains for August included a big jump in auto sales, mostly from the government's recently ended Cash for Clunkers program. Retail sales overall rose by a seasonally adjusted 2.7 percent, the largest gain since 2006, the Commerce Department said Tuesday.
Economists were cautious.
"We need more data to see if this is sustainable or just noise," Ian Shepherdson, chief U.S. economist at High Frequency Economics, wrote in a research note. "The income and credit constraints on consumers remain intense."
Even though the recession is probably technically over, Federal Reserve Chairman Ben Bernanke said Tuesday, "It's still going to feel like a very weak economy for some time."
The Fed is expected to report some good news Wednesday when it releases its industrial production report. Economists expect that output at the nation's factories, mines and utilities rose 0.6 percent in August, according to Thomson Reuters.
That would mark a slight improvement from a 0.5 percent gain logged in July, the first increase in nine months.
Separately, the Commerce Department is expected to report that the deficit in the broadest measure of U.S. trade likely shrank again in the second quarter, continuing the trend of declining deficits as the recession curbs demand for imports.
Wall Street expects the deficit in the current account to fall to $92 billion in the April-June quarter, according to Thomson Reuters, from $101.5 billion in the first quarter. The current account report is the broadest measure of trade because it includes not only trade in goods and services, which are tracked on a monthly basis, but also investment flows between countries.
Consumer spending accounts for about 70 percent of the nation's economy. Analysts note that Americans are saving more even as their incomes stay flat. If they don't consistently spend more, the economic recovery could weaken next year.