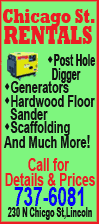 The Office for National Statistics said that the jobless rate rose 0.7 percentage points to 7.9 percent in the three months to July, with young people suffering particularly badly in the recession. The unemployment rate is now at its highest since November 1996 and indeed since the Labour Party came to power in May 1997.
It said that 210,000 people lost their jobs during the period, taking the total to a 14-year high of 2.47 million. The number of 16- to 24-year-olds out of work rose to 947,000 during the period, the highest since records began. Just under one in five of this age group is looking for work.
"More workers, particularly young workers, are paying a devastating price for the bankers' recession and there is some way to go before unemployment stops rising." said Paul Kenny, general secretary of the GMB union.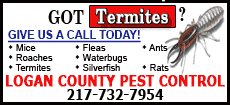 Overall, unemployment has now risen by 743,000 over the year as a whole and looks on course to pass the three million mark next year as the impact of the recession feeds through to rising dole queues. However, the number losing their jobs has fallen from the spring highs -- in the three months to May, for example, unemployment shot up by a massive 281,000.
Elsewhere, the statistics office said a separate measure of unemployment rose, too. It said the number of people claiming jobless benefits rose by 24,400 to 1.61 million in August. That was the highest since May 1997 and the 18th monthly rise in a row. Most economists focus on the broader measure as it includes such groups as school and college leavers who are not eligible to claim certain benefits yet.
Like the broader measure of unemployment, the number of those claiming jobless benefits appears to have tailed off somewhat -- in February, the claimant count swelled by a record 136,600.
With unemployment rising, wage growth remains relatively subdued. The statistics office said that average earnings, including bonuses, increased by only 1.7 percent in the three months to July from the year before, down 0.8 percentage points on the previous three-month period.
Rate-setters at the Bank of England are thought to get concerned if earnings rise by 4.5 percent or more as bigger pay packets could stoke inflationary pressures in the economy.