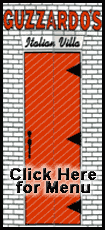 Overseas markets are rising following Bernanke's comments.
While Bernanke indicated an end to the recession, investors are still looking for confirmation of renewed growth in the U.S. Reports Wednesday on industrial production and inflation could provide such reassurance.
Dow Jones industrial average futures are up 42, or 0.4 percent, at 9,704. Standard & Poor's 500 index futures are up 4.30, or 0.4 percent, at 1,050.20, while Nasdaq 100 index futures are up 6.00, or 0.4 percent, at 1,701.00.