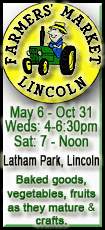 The Red Sox right-hander returned from a three-month stint on the DL with six shutout innings on Tuesday night to lead Boston to a 4-1 victory over the Angels, their likely first-round playoff opponent.
"I've been a burden on my teammates. I feel that I owe them," said Matsuzaka, who hadn't pitched for Boston since June 19 and hadn't won since June 2. "There's not much left in the season. In the limited opportunity I do have, I want to show my appreciation to my teammates and the fans."
An 18-game winner last year, Matsuzaka (2-5) did not allow a hit through four innings and got a standing ovation when he was relieved after one batter in the seventh. In all, Matsuzaka gave up three hits and three walks while striking out five for his first win at Fenway in almost a year.
"The way he pitched shocked all of us," Angels outfielder Torii Hunter said. "Really good for the first time since June 19th."
David Ortiz hit his record-breaking 270th homer as a designated hitter -- surpassing Frank Thomas -- and added an RBI single after Boston broke a scoreless tie in the sixth thanks to a throwing error by John Lackey (10-8). The Red Sox have won six straight since returning to Fenway Park after Labor Day.
Jonathan Papelbon pitched the ninth and gave up an RBI double to Erick Aybar to spoil the shutout before Howie Kendrick hit a soft roller to third to end the game.
Lackey gave up three runs -- two earned -- on eight hits with three walks and six strikeouts.
The Angels hold a six-game lead over Texas in the AL West while Boston has a 4 1/2-game advantage over the Rangers in the wild-card race. If the standings hold, the Red Sox and Angels would meet in the first round of the playoffs for the third consecutive season.
The Angels have lost 12 of their last 13 playoff games against Boston dating to 1986 and are 0-4 all-time in postseason series against the Red Sox.
"People see it as the Boston Red Sox and a potential playoff matchup, but the playoffs are totally different," Hunter said. "Some guys show up and some guys don't."
Red Sox manager Terry Francona penciled Matsuzaka in for another start on Sunday.
"Long-term, it was very important" that Matsuzaka regain his form, Francona said. "Hopefully, it will give us a shot in the arm in the short term also."
Blue Jays 10, Yankees 4
At New York, Yankees catcher Jorge Posada and Toronto reliever Jesse Carlson got into a fight near home plate, leading to a frenzied, bench-clearing brawl during the Blue Jays' win.
Toronto's Edwin Encarnacion and All-Star second baseman Aaron Hill were hit by pitches before Carlson threw behind Posada in the eighth. The benches and bullpens emptied, though order was quickly restored.
After scoring, Posada brushed Carlson, who was on his way to back up the plate. Home plate umpire Jim Joyce ejected Posada as Carlson shouted curses at the catcher. The two wrestled to the ground as the benches and bullpens emptied again and scuffles broke out. Posada and Carlson were ejected.
Royals 11, Tigers 1
At Detroit, Alberto Callaspo, David DeJesus and Miguel Olivo all hit three-run homers for the last-place Royals, who have beaten the AL Central-leading Tigers five straight times -- four in the last eight days.