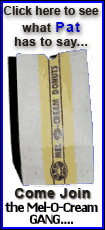 For the first time in his tenure in Columbus, Tressel is catching fire from all directions in the wake of Saturday night's 18-15 loss to No. 3 Southern California.
It was the 11th-ranked Buckeyes' sixth consecutive loss to a top-10 team since late in the 2006 season.
Letters to the sports editor of the local newspaper, bloggers, Web sites, columnists, radio talk shows and TV analysts have all criticized Tressel's conservative approach to the game and his handling of the team.
Tressel, who admits that he makes most of the play calls even though Jim Bollman has the title of offensive coordinator, disdained going for a touchdown in favor of an easy field goal on fourth-and-goal at the USC 1 early in the second quarter. He also favored punting on fourth-and-1 at the USC 45 in the third quarter.
With around 8 minutes left in the game and Ohio State gripping a 15-10 lead, the Buckeyes drove to a first down at the USC 35. After a run gained three yards, quarterback Terrelle Pryor threw an incompletion and then was sacked for a four-yard loss that meant kicker Aaron Pettrey would have a 53-yard attempt on fourth-and-11 at the USC 36. Tressel elected to punt again.
That punt led to the Trojans taking control for an impressive 86-yard drive that won the game.
Tressel said he had no desire to give up calling plays and will not change his offensive philosophy, which basically is built on playing for field position, avoiding turnovers at all cost and relying on defense and special teams to win the game.
The vitriol Tressel has faced after the game is unlike any he has encountered in his eight-plus years at the helm. His first Ohio State team went 7-5 in 2001 but beat Michigan, earning him genius status with the Buckeyes' frequently fickle fans.
Since then, he led the Buckeyes to a surprising national championship in 2002 and has dominated the series with the archrival Wolverines, winning seven of eight meetings.
No wonder the Buckeyes faithful wore T-shirts that said, "In Tressel We Trust."
But landslide losses in the 2006 and 2007 national title games to Florida and LSU, and subsequent defeats in high-profile games to USC, Penn State, Texas and again to USC have caused the critics to come after the guy in the sweater vest.