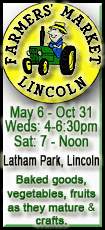 Although the bone bruise in Barkley's right shoulder felt much better Tuesday than it did after last week's victory at Ohio State, sophomore Aaron Corp worked with USC's first-team offense for the second straight day.
Barkley, who burst into national attention with his fourth-quarter play against the Buckeyes despite the injury, was held out of throwing drills.
"I tried this morning, and it felt pretty bad," Barkley said. "I can't really bring my shoulder back. ... I thought I was going to be able to throw today, but it has gotten better. I think it's progressing."
Coach Pete Carroll didn't set a deadline for naming a starting quarterback, but he praised Corp's practice performance.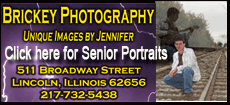 "We'll make the determination when it seems right," Carroll said.
Safety Taylor Mays also missed practice for the second straight day with a sprained right knee ligament, but the senior All-American plans to suit up Saturday in his hometown before deciding whether to miss a game for the first time in his college career.
Barkley was hurt in the second half of USC's 18-15 victory in Columbus, but he stayed in the game to lead the decisive 86-yard drive in the final minutes. Although he can't throw, he has studied the film of the drive that instantly carved out a small place in USC history for him -- and even more clearly for tailback Joe McKnight, who did most of the work.
"Still the same thought: it was crazy," Barkley said. "It was awesome. ... I thought I played well. There were about two or three reads that I messed up on. There were bringing it with their blitzes and fronts, but I thought it was good."
Barkley beat out Corp for the chance to replace Mark Sanchez during training camp, but the freshman was helped when Corp developed a small crack in a bone below his left knee during USC's third practice. Though Corp returned to practice several days later, he's only five weeks through a projected six-week path to full recovery.
Corp believes he's about "95 percent," saying he can do just about anything the coaches require.
"I definitely feel like the starter, at least pretending to be," Corp said. "If I can keep playing well and give our team a chance to get better, that's what I'll do."