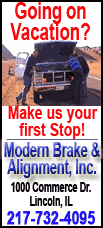 After losses to rival Colorado State and underdog Toledo to open the year, that hunch is coming back to haunt the Buffaloes coach.
Is Hawkins now on the hot seat?
"I'm as frustrated and disappointed as anybody," Colorado athletic director Mike Bohn said Tuesday. "I believe in Dan."
Just a year ago, Bohn signed Hawkins to an extension to keep him in Boulder through the 2012 season. The move came on the heels of a 2007 campaign in which the Buffaloes beat Oklahoma and Nebraska and earned a spot in the Independence Bowl.
But the Buffaloes couldn't sustain the momentum, finishing 5-7 last season. So far in 2009, they have been outscored 77-55 by two opponents from outside the major BCS conferences.
He is 13-26 in his third season at CU after being lured from Boise State to Boulder to right a program that had been stunted by scandal under Gary Barnett.
Hawkins isn't fretting or fearful of losing his job.
"I'm always secure," said Hawkins, who took over the program in 2006. "We're doing things right by the kids, we're doing things right by the school, we're doing things right football-wise, too."
Bohn has been backing Hawkins at every chance. But he also understands the concern of the fans. Bohn is quite aware that Buffs fans are restless.
"It's the nature of the business. I'd prefer not to have all those negative thoughts channeled into a negative direction," Bohn said. "He's frustrated and he understands that he's responsible for what's going on. He's looking at the mirror and trying to figure out new ways to present his program and put new things in. I salute that competitive spirit."
That's what led Hawkins to suggest the team was capable of winning 10 games before the season. Despite the early season slide, he still thinks the talent is in place.
"Are we good enough? Yeah, we are," said Hawkins, whose team will wear throwback jerseys from the 1930s -- the days of Byron "Whizzer" White -- when they host Wyoming (1-1) on Saturday. "We're good enough. But that also gets both fueled and tainted by confidence and momentum. ... We just need to keep going, get a little bit better, get a win, get a little wind underneath our wings."
That also could go a long way in soothing Buffs nation.
"I don't feel under attack, but I also understand we're not meeting the expectations of our fans," Bohn said. "We're not providing a sense of accomplishment at a level we expect ourselves. The outside attacks are really not driving us as much as our competitive spirit. We're competitive people and we have a great resolve to improve."
The Buffaloes got on track offensively in the second half at Toledo, scoring 35 points in the 54-38 loss. But the contest at that point was all but out of reach.