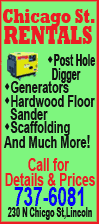 Derrek Lee hit a two-run double and drove in three runs and Mike Fontenot had an RBI single and scored twice for the Cubs, who have won seven of eight.
In addition to issuing 12 walks, five Brewers pitchers combined to hit three batters, two with the bases loaded.
Corey Hart had a two-run double and Mike Cameron had a two-run single to cap off a five-run inning for the Brewers.
Milwaukee starter Yovani Gallardo couldn't hold a 5-4 lead in the fifth. He gave up a solo shot to Soto on a 1-2 pitch to tie it at 5. It was Soto's 11th of the season.
With one out in the sixth inning, Gallardo walked Ryan Theriot and hit Kosuke Fukudome with a pitch before leaving the game.
Brewers reliever Toddy Coffey walked Lee to load the bases, then Coffey hit Aramis Ramirez with a pitch to allow the go-ahead run. Soto followed with a two-run single to give the Cubs an 8-5 lead and chase Coffey.
Milton Bradley followed with a hard liner to first baseman Prince Fielder. Fielder tried to get the force at second, but made an errant throw, allowing Ramirez to score. Fontenot followed with an RBI single off Brewers reliever Carlos Villanueva.
Cubs reliever Kevin Gregg (6-6) pitched a scoreless sixth inning.
Brewers reliever Chris Smith walked Lee with the bases loaded and hit Bradley in the seventh with the bases loaded.
Gallardo (12-12) allowed seven runs on seven hits and five walks in 5 1-3 innings.
Cubs starter Carlos Zambrano handled the Milwaukee lineup with relative ease in the first four innings, striking out eight, but he got roughed up in the fifth for five runs, giving up a 4-0 lead.
Zambrano allowed five runs on six hits in five innings. He struck out nine, but walked four.
Fontenot walked, stole second and scored on Theriot's two-out single in the second inning.