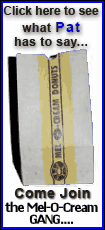 Oil prices hovered about $72, lifting commodity stocks, while market indexes from Hong Kong to South Korea to Indonesia set new peaks for 2009. As trading got underway in Europe, benchmarks in Germany, France and Britain were up 0.5 percent or more.
The gains in Asia tracked Wall Street's eighth rise in nine sessions after the Federal Reserve said industrial production jumped 0.8 percent in August -- a possible precursor of greater U.S. demand for mainstay Asian exports like cars, gadgets and computer chips.
The news came a day after Fed Chairman Ben Bernanke said that the recession was likely over. Investors have been scooping up stocks for six months in anticipation of a rebound in the economy.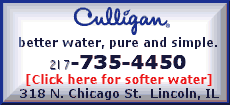 Most of the biggest gains in global markets this year have been in Asia, driven in part by unprecedented liquidity from government stimulus spending and low interest rates set by central banks. That has created persistent concerns the markets have risen too far, too quickly.
"Asia is outperforming right now, but this is primarily liquidity driving the market up," said Peter Lai, investment manager at DBS Vickers in Hong Kong. "I feel the upside opportunities are quite limited but the downsides risks are high, and many people may start looking for opportunities to take profits."
Japan's Nikkei 225 stock average was up 173.03, or 1.7 percent, at 10,443.80 as the central bank raised its assessement of the world's second-largest economy and kept interest rates at 0.1 percent to nurture a recovery.
Hong Kong's Hang Seng gained 1.7 percent to 21,768.51, China's Shanghai benchmark rose 2 percent to 3,060.26 and South Korea's Kospi added 0.7 percent to 1,695.47.