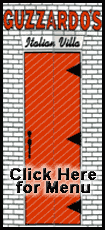 Benchmark crude for October delivery was unchanged at $72.51 a barrel by late afternoon Singapore time in electronic trading on the New York Mercantile Exchange.
On Wednesday, the contract rose $1.58 to settle at $72.51 on news that U.S. manufacturing is improving. The Federal Reserve said industrial activity surged 0.8 percent in August, better than the 0.6 percent increase economists had forecast.
The Fed also revised July's figures to a 1 percent increase, twice as much as originally reported.
The news cheered stock and oil investors. The Dow Jones industrial average rose 1.1 percent Wednesday and all major Asian indexes gained in early Thursday trading.
Inventory data from the Energy Information Agency on Wednesday was mixed. Crude supplies dropped 4.7 million barrels last week, but gasoline stocks increased by 500,000 barrels and inventories of distillate fuels used for diesel fuel and heating oil rose by 2.2 million barrels.
A weaker U.S. dollar has helped support oil prices. The euro rose Thursday in Asian trading to $1.4727 from $1.4706 the previous day while the dollar rose to 91.07 yen from 90.88 yen,
In other Nymex trading, gasoline for October delivery rose 0.17 cent to $1.85 a gallon, and heating oil rose 0.77 cent to $1.8335 a gallon. Natural gas dropped 4.7 cents to $3.713 per 1,000 cubic feet.