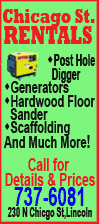 Major indexes have steadily risen throughout the week on signs the economy is recovering. Reports on housing starts and weekly jobless claims will provide investors with further insight into just how far the economy has rebounded from its depths earlier in the year.
Overseas markets rose Thursday as investors globally are becoming more confident in an economic rebound worldwide.
Ahead of the opening bell, Dow Jones industrial average futures are up 25, or 0.3 percent, at 9,811. Standard & Poor's 500 index futures are up 2.00, or 0.2 percent, at 1,065.50, while Nasdaq 100 index futures are up 3.50, or 0.2 percent, at 1,721.25.