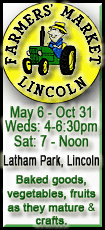 Eventually, it helped him change the NCAA, too.
Brand, the first university president to lead college sports' largest governing body, died Wednesday at his Indianapolis home after a lengthy battle against pancreatic cancer. He was 67. It is the first time the NCAA's chief executive has died in office.
"Myles brought his academic experience in philosophy and higher education to the NCAA and effectively challenged the athletics community to demonstrate accountability for the educational values we espouse," NCAA vice president David Berst said.
Whether it was Brand's push for diversity in the college coaching ranks, the desire to put academic progress and graduation rates ahead of wins and losses or his tough stance on the hotheaded and once untouchable Knight, Brand never backed away from challenging the status quo.
That combination forced the Indiana University president onto the national stage in May 2000. It was then Brand announced he was imposing a zero-tolerance policy on Knight following a university investigation into allegations the coach had choked a former player during practice years earlier.
When freshman Kent Harvey accused Knight of grabbing him four months later, Brand responded the way he had promised but that most never imagined he would -- firing the revered coach with three national championships.
The decision set off protests in front of Assembly Hall, the Hoosiers home court, and in front of Brand's home where some students hanged him in effigy. Fans debated whether Brand should be fired, and basketball players threatened to quit before the season started.
"That was a very difficult time for Myles, and I know he worked extremely hard to resolve those matters in a very, very different way," longtime Indiana administrator Terry Clapacs said in June. "The way it ended up was not the way he wanted it to end."
Knight later moved to Texas Tech where he became the career victories leader in Division I men's basketball before stepping aside in favor of his son, Pat Knight, in February 2008. Texas Tech spokesman Randy Farley said Bob Knight left Lubbock on Tuesday and wouldn't be back until next month.
But Brand's decision also opened the eyes of a new constituency.
During a January 2001 speech at the National Press Club in Washington, Brand talked about the predicament college presidents faced with "celebrity" coaches and suggested the emphasis on winning championships endangered the real mission of universities -- education. He continued speaking to groups about the problems with college sports and in October 2002, the NCAA hired Brand as Cedric Dempsey's replacement.
Brand wasted no time in making changes.
He immediately called for tougher eligibility standards for incoming freshman and current students and led the move for two new academic measurements, the Academic Progress Report and the Graduation Success Rate, real-time statistics of how athletes perform in the classroom that have become common terms around the nation's athletic departments.
"He was able to speak with anyone in any circle, head coaches to faculty athletic reps to any one of the number of committees with the NCAA with the unique position that he had been in their chair, been in their position and heard their voice, heard their concerns," NCAA senior vice president Greg Shaheen said.
Early critics contended Brand didn't know enough about sports to run the NCAA.
But those fears quickly subsided. Many coaches and the coaching associations wound up thanking Brand for listening to their concerns more than his predecessors.