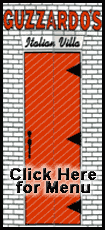 De La Rosa pitched eight scoreless innings before Betancourt escaped a tricky ninth-inning jam to help the Rockies avoid a three-game sweep with a 4-3 victory over the Giants on Wednesday night that extended their wild-card lead to 3 1/2 games.
"We had drama, obviously, in the ninth inning," Rockies manager Jim Tracy said. "Maybe the save of his career. The start of a career and the save of a career."
The theatrics in the ninth nearly overshadowed the brilliance of the first eight innings by De La Rosa (15-9), who got his major league best 15th win since June 1 and sixth straight over the Giants.
San Francisco opened the ninth with three straight singles off Franklin Morales, with Bengie Molina's hit cutting the lead to 4-1.
Betancourt came in and got Juan Uribe to hit a grounder to shortstop. Troy Tulowitzki's throw to second base was off target for an error, allowing a second run to score and pinch-runner Eli Whiteside to go to third.
After pinch-runner Eugenio Velez stole second, Betancourt got Edgar Renteria to pop up in a rematch of a memorable encounter last month. Renteria's seventh-inning grand slam off Betancourt on Aug. 30 helped the Giants complete a three-game sweep and tie the wild-card race.
Betancourt got pinch-hitter Randy Winn to hit an RBI groundout and struck out Schierholtz to end it for his first save since joining Colorado in July.
"We created a great situation for ourselves and just came up a little short," Giants manager Bruce Bochy said. "We're in a situation now where we need to win ballgames. This was a tough one. We know where we are and we know what is at stake."
Tulowitzki and Ian Stewart homered for the Rockies, who had lost four straight. That helped the Giants shave three games off Colorado's wild-card lead, putting a heightened importance on the final scheduled meeting between the teams this season.
"Three-and-a-half definitely sounds a lot better in your head than 1 1/2," first baseman Todd Helton said. "It was a big game tonight and we were able to get a win."
Dodgers 3, Pirates 1
At Los Angeles, Matt Kemp hit a go-ahead, two-run homer in the sixth inning, and Ronnie Belliard added a solo shot the Dodgers finished a three-game sweep.
Hiroki Kuroda (7-6) gave up one run in six innings in his third start since being hit on the right side of his head by a comebacker at Arizona on Aug. 15.
Phillies 6, Nationals 1
At Philadelphia, Joe Blanton threw six scoreless innings and Jayson Werth hit a grand slam.
Blanton (10-7) allowed five hits and struck out seven. The Phillies were one out away from recording three consecutive shutouts for the first time in 40 years when Willie Harris singled in a run off Tyler Walker.
Marlins 5, Cardinals 2
At St. Louis, Josh Johnson (15-4) gave up one run over six innings and Cody Ross had three hits and drove in two runs for Florida, which has won 10 of 14.
Joel Pineiro (14-11) gave up four runs and 10 hits in 5 1-3 innings for St. Louis.