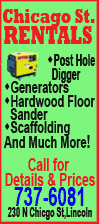 After the Rangers lost their fourth straight game, 4-0 to the last-place Oakland Athletics on Wednesday night, Byrd tried to inspire his teammates.
"I came in and told the guys, Oakland in '02, Colorado in '07, it's been done before," Byrd said.
The Rockies won 21 of their last 22 games two seasons ago to earn the NL wild card, then made it to the World Series. A 20-game winning streak into early September boosted Oakland to the 2002 AL West title.
With 17 games left, the Rangers are six games behind the AL West-leading Los Angeles Angels and 6 1/2 behind wild-card leader Boston. The Angels lost 9-8 at Boston in the second of a three-game series Wednesday night.
Texas gets a day off before opening a weekend series at home against the Angels, whom they also play four times in Los Angeles the last week of the regular season.
"Come out and see what we can do, see if we can just put a long string together," Byrd said. "See if we can get a miracle."
Before they can win any games, the Rangers have to start scoring runs again.
Texas is 1-5 on this homestand, and has scored only one run in its four-game losing streak. It is only the second time in team history (the other was 1992) that the Rangers have been shut out three times in a four-game span.
"How can you explain something like that?" Ian Kinsler said. "There's no way to put a finger on it. We just need to relax and get ready for the next game."
Trevor Cavil combined with two Oakland relievers on a one-hitter as the As completed a three-game series sweep, their first since the first week of June.
Cahill (9-12) had a career-best seven strikeouts and walked two in seven sharp innings, limiting Texas to Byrd's bloop single in the second. Michael Wuertz and Andrew Bailey each worked a perfect inning to close out Oakland's ninth shutout of the season.
"He had his best slider of the year and his changeup was good," manager Bob Geren said. "Really all three of his pitches, he threw them all perfectly."
Kinsler said it was more simple than that to one-hit the Rangers for the third time this season and shut them out for the 10th time.
"He threw strikes," Kinsler said. "That's all you needed to do against us tonight."
Yankees 5, Blue Jays 4
At New York, Hideki Matsui hit a tying, two-run homer in the eighth inning, and Francisco Cervelli hit a winning single in the ninth.
New York was held to four hits through seven innings, then tied it on Matsui's 25th homer off Scott Downs.
Mariano Rivera (3-2) pitched a one-hit ninth for the win.
Red Sox 9, Angels 8
At Boston, Alex Gonzalez hit a bases-loaded blooper down the left-field line with two outs in the bottom of the ninth.
The Red Sox trailed 3-0 and 7-5 before tying the game in the eighth. The Angels took the lead in the top of the ninth on three straight two-out singles against Daniel Bard (2-1). But closer Brian Fuentes (1-5) coughed up the lead in the bottom half.