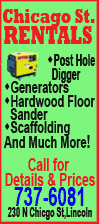 The coach used a first-round draft pick on running back Donald Brown. He changed starters on the offensive line and spoke at length about the need to get better in short-yardage situations. Even team owner Jim Irsay called last season's results unacceptable.
On Sunday, it didn't look like much had changed.
The Colts ran 31 times for 71 yards, an average of 2.3 per carry, and again, failed to put the game away by converting a late fourth-and-1.
"We've just got to scrap and get that yards and you've got to execute in that situation," left guard Ryan Lilja said. "When you don't and the game is on the line, nothing is more frustrating."
For players, coaches or fans.
Admittedly, the Colts (1-0) are still adjusting to having a new left tackle, Charlie Johnson, protect Peyton Manning's blind side and having Lilja back at left guard after he missed last season with a knee injury. They're still trying to learn Brown's nuances, too, and when you open against one of the NFL's stingier run defenses, it doesn't always look good.
But in Indy, the red flags are already up.
A year ago, the Colts led the league with a 50.2 conversion percentage on third down. Problem was, in short-yardage situations, the Colts struggled. That became particularly evident during last year's playoff game at San Diego when the Colts failed to convert two late third-and-shorts and wound up losing in overtime.
"It's something we needed to improve and we needed to end the game in that situation," team president Bill Polian said on a Monday night radio show. "It doesn't really matter that we converted some of those situations earlier in the game, we've got to do it then and end the game."
Caldwell believes the problems can be resolved with better technique. Polian wants to see more push along the line of scrimmage, and Johnson believes it's all about the offensive line's mentality.
"What people see is at the end of the game, when its third-and-2, third-and-1 and you don't get it," he said. "Early in the game we got some of those. I really almost think it's a mindset. Sometimes you win, sometimes the other guy wins, but it's certainly something we've talked about a lot."
Running back Joseph Addai believes Indy is progressing.
He carried 17 times for 42 yards, including a 3-yard TD run that gave Indy a 7-3 first-half lead. In 2008, Addai ran 155 times for 544 yards and five TDs, averaging a career-low 3.5 yards per carry while fighting through a series of nagging injuries. He had arthroscopic surgery on his right knee during the offseason and appeared to be running with more authority Sunday than he did last year.
The primary difference in Addai's opinion is confidence.