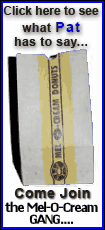 They won't say so this week when they return to the Bay Area leading the Seattle Seahawks against the 49ers on Sunday in the stadium where they first became coordinators a decade ago. But deep down, they will always love the Niners.
"We were lucky to be around some great people in this business, starting with Bill Walsh, John McVay, Bill McPherson, who was a longtime coach there. And the Steve Youngs, Jerry Rice, Chris Doleman, Ken Norton. I could go on and on and on," Mora said Wednesday, reminiscing about his days as the 49ers' secondary coach (1997-98) and defensive coordinator (1999-2003).
"They always talked about the 49er standard and the 49er way of doing things. And there was always this feeling that permeated the place that you were a little bit different, a little bit special. And you kind of protected that.
"So as I've gone through my career, that's something that I've tried to duplicate."
It was so special, Mora almost literally jumped from New Orleans to San Francisco in 1996 after his father unexpectedly quit as the Saints' head coach and left his son and secondary coach out of a job.
"I had three teams that had offered me a job, and one of them was the 49ers," said the younger Mora, now 47. "I got goose bumps. It was just a no-brainer."
Except to his wife, Shannon. She was in the background bargaining during a phone call with then-49ers executive Dwight Clark.
"We were living in New Orleans where the cost of living was pretty low. We were going to go to the Bay Area where the cost of living was pretty high at the time," Mora said. "My wife is in the background saying, 'Get more money, get more money!'
"And I'm just saying, 'Tell me where to sign!'"
San Francisco became the launch pad for his career. Walsh tutored him on how to talk in front of his players. Steve Mariucci showed him how to be a head coach who could relate well to them.
Mora's tenure included highly-ranked, opportunistic defenses that produced Pro Bowlers in four of his last five seasons, before Atlanta gave the rising star his first head-coaching job in 2004.
Now, he's the leader of the Seahawks. He's making almost $5 million a year as head coach of his hometown team, which looked revitalized while beating St. Louis 28-0 in Mora's debut last weekend.
Knapp was the 49ers' offensive coordinator from 2001-03, the last three years Mora was their defensive coordinator.
Mora's first game as head coach and Knapp's debut as the Falcons' offensive coordinator came in 2004 in Candlestick Park -- the same place they'll be Sunday as a duo for the first time since the 2006 season, before Atlanta fired Mora.