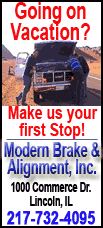 Two weeks into the season, the offense that was so prolific a year ago has yet to record a first-quarter point. Both Georgia and Houston were able to strike first, forcing OSU into a dangerous game of catch-up that proved costly in Week 2.
"We're going to try and get it started," coach Mike Gundy said. "We'd like to put at least 3 1/2 quarters together. I don't know what we're averaging scoring, but if we can score a little earlier, maybe we can get 10 more points."
Gundy and offensive coordinator Gunter Brewer said they had no solid reason for the Cowboys' sluggish starts, although there have been some correctable mistakes getting in the way. Three of OSU's first four drives against Georgia stalled after penalties, and the other died after three straight incompletions by quarterback Zac Robinson.
Against Houston, Robinson fumbled an attempted handoff to Kendall Hunter to squelch a promising opening drive before Dan Bailey's 37-yard field goal sailed wide right to cap the second.
"Going back on the tape, being a second-guesser, there's obvious things we can pick out," Brewer said.
How to get the Cowboys out of the blocks quicker is no exact science, starting with Rice this Saturday.
Brewer believes there has been a lack of chemistry so far with an offense that is replacing tight end Brandon Pettigrew, two starting offensive linemen and has had limited contributions from receiver Demarcus Connor, who started 13 games last season.
The last time the Cowboys failed to score in the first quarter in back-to-back games was in 2006, when they did it in four of five games to start Big 12 play. OSU didn't score in the first quarter only once in each of the past two seasons.
"It's just a case and point where young guys have to fight through some things and understand where their mistakes come from and learn from them," Brewer said. "We've just been very fortunate around here that we've had some older players the last three or four years that have stepped in, and now it's time for the younger guys to step in and do their part."
Instant offense has come much easier for the Cowboys in the third quarter. After receiving the second-half kickoff, OSU has scored on both of its opening drives after halftime. Receiver Dez Bryant added an 82-yard punt return touchdown as the Cowboys outscored Houston 21-0 in the third quarter to overcome a 24-7 halftime deficit.
What's missing is the consistency to perform at that level from start to finish.