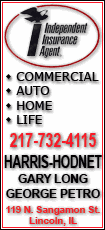 Coach Urban Meyer and his top-ranked Gators welcome (sort of) Tennessee coach Lane Kiffin to Gainesville, Fla., and the Southeastern Conference on Saturday.
Kiffin took aim at the Mighty Gators in the offseason, throwing a few verbal jabs at Meyer and even accusing the Florida coach of breaking NCAA rules.
The Gators have generally played it cool publicly.
"It's an intense rivalry," Florida quarterback Tim Tebow said. "People go out there and play extremely hard. It's one of the most physical games we'll play all year."
But Meyer, Tebow and the Gators have shown they are not above holding a grudge, having answered some perceived slights in the past with very real beat downs.
Just ask Georgia. In 2007 against Florida, the Bulldogs held a team party in the end zone after their first touchdown and went on to beat the Gators.
Florida's response last year: A 49-10 victory against Georgia, in which Meyer was calling late timeouts.
Kiffin's first Tennessee team doesn't appear ready to compete against the defending national champions after a 19-15 home loss to UCLA last week.
In Austin, Texas, the Longhorns are looking for revenge of a different kind against Texas Tech.
Colt McCoy and No. 2 Texas lost only once last season, a 39-33 setback in Lubbock on Graham Harrell's unforgettable last-second touchdown pass to Michael Crabtree. It was one of the best games of the season.
It also kept Texas from playing for the national title and vaulted the Red Raiders into the championship chase.
Harrell and Crabtree are gone now and coach Mike Leach's Red Raiders aren't even ranked, though that would change if they can make it two straight over the Longhorns.
The picks:
Thursday
No. 14 Georgia Tech (plus 5) at No. 20 Miami
Yellow Jackets ran for 472 in win over Hurricanes last season ... MIAMI 28-24.
Friday
No. 10 Boise State (minus 7 1/2) at Fresno State
Broncos have won three straight, seven of eight against Bulldogs ... BOISE STATE 30-24.
Saturday
Tennessee (plus 29 1/2) at No. 1 Florida
For Lane Kiffin, this might be worse than working for Al Davis ... FLORIDA 52-7.
Texas Tech (plus 17 1/2) at No. 2 Texas
Red Raiders new QB Taylor Potts tries to keep up with Colt McCoy ... TEXAS 40-28.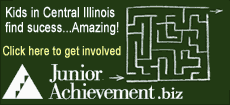 No. 3 Southern California (minus 19 1/2) at Washington
Huskies coach Steve Sarkisian was USC offensive coordinator ... USC 28-17.
North Texas (plus 38) at No. 4 Alabama
Mean Green have already matched last season's win total with one ... ALABAMA 50-10.
SE Louisiana (no line) at No. 5 Mississippi
Rebels feeling better after getting hit with swine flu ... MISSISSIPPI 51-14.
Temple (plus 29 1/2) at No. 5 Penn State
Owls last beat Nittany Lions in 1941, even before JoePa's time ... PENN STATE 38-7.
Florida State (plus 7 1/2) at No. 7 BYU
Cougars trying to prove Oklahoma win was no fluke ... FLORIDA STATE 28-24.