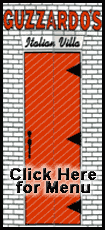 Offensive coordinator Bryan Stinespring gave him the news that he would be part of a two tight end alignment, marking the end of a long road back from surgery to fix a torn ACL.
"I was really excited because my opportunity I felt had came and I think during the game I took advantage of it and showed them that since my injury, I am a better player," Wheeler said Tuesday as the Hokies looked ahead to this weekend's matchup with No. 19 Nebraska.
Wheeler caught no passes against the Thundering Herd, and he laughed when it was suggested that he deserved the credit for Virginia Tech's improvement from 155 yards of offense against No. 4 Alabama to 605 against Marshall. The total included 444 on the ground, and the run game is where the redshirt senior's presence was mostly evident.
"He came in there and did a heck of a job blocking, assignment wise," coach Frank Beamer said. "He came back and really helped our football team. I was really proud of what he did.
"If he'll play like that, he'll help us out a bunch."
Beamer's assessment was enhanced when he watched the game tape.
"One of the touchdowns, he had his guy, driving him back into the end zone. He played really, really well," he said. "He kind of hit another tempo that you really like to see."
For Wheeler, it was an opportunity that was a long time coming.
After getting hurt midway through the 2007 season, he was laid up by surgery, and then began the long road back helping out on the Hokies scout team, despite his limitations.
"I was just pretty much slow," he said.
Instead of bemoaning his situation, Wheeler used his practice time to work on the weaknesses he had before the injury, things like blocking and running more precise routes.
"When you are going against one of the best defenses in the nation, that makes you a better player every day," he said.
While he was sidelined and not traveling, he attended team meetings and weight lifting periods, but was relegated to watching road games on television and sending text messages.
"I felt really disconnected from the team," he said.
To help pass his idle time, and to avoid thinking too much about what he was missing, Wheeler played video games for hours on end, and always the same one: NCAA football.
"I made sure I won the John Mackey Award (as the nation's top tight end) and that Virginia Tech won the national championship," he said, delighting in his craftiness.