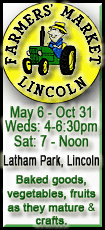 By the time Looper's back started stiffening up in the third inning, the Brewers already had scored five runs on their way to a 9-5 victory over the Chicago Cubs.
"Luckily we scored a lot. That's for sure," Looper said. "I felt really good for three innings. About as good as I have all year. But then I just couldn't get the ball down after that."
His back started bothering him because he'd been hit there by a line drive during batting practice Tuesday.
"I got crushed in BP. I was playing catch. You don't see it coming," he said.
Looper (13-6), who won 12 games in each of the two previous seasons with the Cardinals, allowed five runs and nine hits, including a two-run homer by Aramis Ramirez in the fifth, and walked three.
"Thirteen wins is nothing to laugh at," Looper said. "To get that 13th is nice. Couple of more would be good."
Speaking of 13, that's how many hits each team had Wednesday. The Brewers drove Chicago starter Rich Harden (9-9) after three innings, and Milwaukee shortstop Alcides Escobar had career highs with four hits and three RBIs.
"I'm getting better and better every day," Escobar said. "I'm trying to work on my offense every day, trying to put the ball in play and make some contact. I'm looking for line drives in every at-bat."
Milwaukee scored two in the second on a two-out RBI double by No. 8 hitter Escobar and a run-producing single from Looper.
The Brewers loaded the bases in the third on Corey Hart's single, an error on Cubs' third baseman Ramirez when he let Ryan Braun's hard hopper get past him and an intentional walk to Prince Fielder. Casey McGehee hit a sacrifice fly for a 3-0 lead and Mike Cameron walked to reload the bases before Escobar came through again with a soft two-out, two-run single for a 5-0 lead.
Harden gave up five hits, five runs -- two earned -- and three walks, while throwing 71 pitches during his short stint.
"Bad outing," said Harden, who hasn't made it past the fifth inning in any of his last four starts because of high pitch counts.