AP sources: McKenna to join race for Ill. governor

Send a link to a friend
[September 17, 2009] SPRINGFIELD (AP) -- Andy McKenna, the former chairman of the Illinois Republican Party, intends to join the crowded field of people running for governor, two people who have been briefed on the plan said Wednesday.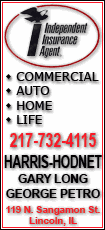 In addition, state Sen. Matt Murphy will abandon his bid for governor and instead run for lieutenant governor as McKenna's unofficial running mate, said the people with knowledge of the plan, who spoke on condition of anonymity because they weren't authorized to reveal McKenna's plans yet.

McKenna, a Chicago businessman, sought the GOP nomination for U.S. Senate in 2004 but lost to Jack Ryan, who later dropped out.

McKenna served nearly five years as party chairman. When he stepped down from that post a month ago, McKenna gave no indication he planned to run for governor. Earlier, he had considered running for Senate again but stepped aside so that U.S. Rep. Mark Kirk could seek the nomination next year.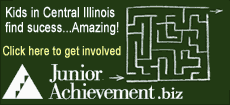 McKenna led the Republican Party during a period of setbacks. The party doesn't hold a single statewide office in Illinois and is in the minority in both legislative chambers. He is often criticized by more conservative Republicans.

Republicans already running for governor include state Sens. Kirk Dillard and Bill Brady, DuPage County Board chairman Robert Schillerstrom and public relations consultant Dan Proft.

Murphy, a senator from Palatine since 2007, was running an uphill battle for the gubernatorial nomination. Voters pick the nominees for governor and lieutenant governor separately, but he and McKenna can cooperate with one another and hope they both win their races.
[Associated Press; CHRISTOPHER WILLS]
Copyright 2009 The Associated Press. All rights reserved. This material may not be published, broadcast, rewritten or redistributed.