Murder victims to be remembered Monday

Send a link to a friend
[September 17, 2009] NORMAL -- Sept. 25 will be the third annual National Day of Remembrance for Murder Victims. There will be a Day of Remembrance event in Normal on Monday from 7 to 8:30 p.m. at the Mennonite Retirement Community Building, 711 South Cottage Ave., Unit 113. This observance will pay tribute to the many murder victims in the central Illinois area, including Bloomington-Normal, Peoria, Decatur, Springfield and Lincoln.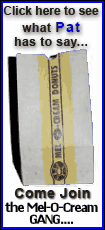 The national observance is sponsored by the U.S. Department of Justice, Office for Victims of Crime, and hosted by the National Organization of Parents of Murdered Children, with the Central Illinois Chapter presenting the area event.

Key speaker for this event will be Vicki Crompton-Tetter, who is an author, speaker and survivor of a homicide. She recently appeared as a repeat guest on the Oprah show. A representative from Illinois Attorney General Lisa Madigan's crime victims office will be in attendance also.

This event is open to the public. Those who cannot attend are encouraged to visit www.pomc.org.

Parents of Murdered Children, known as POMC, was founded in 1978 by Robert and Charlotte Hullinger after the murder of their 19-year-old daughter Lisa. The Central Illinois Chapter began its affiliation in 1991. The mission of the organization to make a difference through ongoing emotional support, education, prevention, advocacy and awareness.

For more information about the event or about the Central Illinois Chapter of POMC, contact Lisa Bobb, 217-671-2113; Clarence Oyer, 309-826-0870; or the national headquarters toll-free at 888-818-7662.