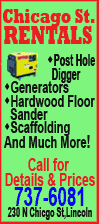 Hoping to take an even bigger bite out of ad budgets, Google has melded the technology powering its lucrative search marketing network with a system that it bought 18 months ago to sell online billboards and other more visual commercials, including video.
The long-awaited combination poses another threat to Yahoo Inc., whose profits have been sliding the past three years. Yahoo is the Internet's largest seller of display advertising, a mantle that Google has set its sights on. Microsoft Corp. and Time Warner Inc.'s AOL also operate large exchanges that help manage display ads.
The upgrade announced Friday has been something Google has been working toward since it bought DoubleClick Inc. for $3.2 billion a year-and-a-half ago. Google prized DoubleClick largely for its tools for selling and serving display ads.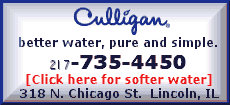 Although they are more dynamic, display ads so far haven't proven to be as popular as the text ads that appear alongside search results.
Last year, online search advertising sales in the United States totaled $10.5 billion, according to the Interactive Advertising Bureau, with most of that money going to Mountain View, Calif.-based Google. The Internet's U.S. display ads totaled $7.6 billion.
"The display market today is probably not really living up to its full potential," said Neal Mohan, a Google vice president of product management.
Google is betting it can sell more display ads by drawing on the science, simplicity and ease-of-use that has made its search advertising system so profitable. The marriage will open DoubleClick's display advertising system to hundreds of thousands of advertisers and Web sites that belong to AdWords and AdSense -- the cornerstones of Google's commercial search.