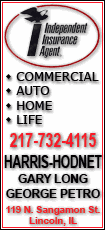 Benchmark crude for October delivery fell 81 cents to $71.66 a barrel at late afternoon Singapore time in electronic trading on the New York Mercantile Exchange. The contract fell 3 cents to settle at $72.47 on Thursday.
Victor Shum, an energy analyst with consultancy Purvin & Gertz in Singapore, said oil prices pulled back in tandem with a slide in regional stock markets and a stronger U.S. dollar.
The moves followed new U.S. government data indicating a slow economic recovery, which may mean less demand for energy by the world's largest crude user in the near term.
"There is a supply overhang in both crude oil and products. Oil pricing at a $70 plus level is quite vulnerable given the weak fundamentals," Shum said.
The recession has sapped American fuel consumption, and U.S. oil stockpiles are 14 percent larger than last year. The Energy Information Administration said Wednesday that the country also is sitting on a sea of distillate fuels including heating oil, with stockpiles approaching a 27-year high.
The government reported Thursday that natural gas stockpiles continue to grow as well and are now at 16.4 percent above the five-year average for this time of year.
There are some bright spots.