The new proposal is a five-year agreement running through Aug. 31, 2011. The Southwest Airlines Pilots' Association union and the airline have been in negotiations since their contract became changeable in September 2006. By federal law, labor contracts in the airline industry don't expire but can be renegotiated at the end of their term.
"Although this new proposal was negotiated during a very different and consistently challenging economic period than the previous tentative agreement, we are proud that we could still offer our hardworking pilots a proposal that is responsible, yet reflects the current uncertain economic outlook," said Gary Kelly, Southwest chairman, president and CEO, in a statement.
The current tentative agreement rewards pilots for the company's past two years of profitability, while making the move to link the next two years' compensation to Southwest's financial performance, the company and union said in a joint statement. The deal is subject to a vote by the full union membership of more than 5,900 pilots. Further details weren't disclosed.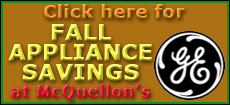 The voting period will be determined by the union.
Pilots at Southwest in June voted down a tentative deal reached in January that would have given them pay raises in the midst of a slump in the airline industry. The vote was close, with less than 51 percent voting against the five-year deal. It marked the first time the pilots' union had rejected a contract at Southwest.
That contract had called for pay raises of 2 percent each of the first three years, then raises based on Southwest's profitability in the final two years of the deal. Some other labor groups at Southwest received annual raises of 3 percent.
Union president Carl Kuwitzky said at the time that despite pay raises the proposed contract -- which the union board had recommended -- "contained too many other negative aspects to ratify it." He also had said that changes in how pilots are scheduled and how overtime is calculated were among the concerns he heard from pilots.