"It's been basically stonewalled," said James Little, international president of the Transport Workers International Union of America.
"It's not rocket science. There's not a lot there, we're just looking for a fair contract," Little told The Associated Press. "If they want to get a contract, we can do it today. They're just stonewalling the process."
Tourists honked horns from Las Vegas Boulevard while pedestrians carrying drinks snapped photos and wove through streams of union members wearing red T-shirts and chanting in support of the local dealer's branch of the union.
Many supporters were union members from elsewhere, in town for a convention held at another casino-hotel owned by Harrah's. Dozens posed for pictures with each other in front of fountains outside Caesars Palace while holding signs that read "Give Caesars dealers a fair deal" or "Contract Now."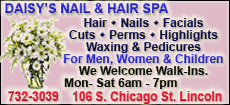 Organizers estimated the crowd was double what they anticipated, and said they quickly ran out of 500 T-shirts given to supporters.
Marybel Batjer, a vice president and spokeswoman for the private casino operator based in Las Vegas, said union negotiators have met at least 25 times with company managers, but have been unavailable for other meetings offered by the company.
"That's been some of what's frustrating and has caused delay because if you can't even get to the table, you can't obviously negotiate," Batjer said.
Shane Kaufmann, a Caesars Palace dealer for 17 years who is helping negotiate the contract for the union, said the dealers want conditions similar to what they worked under before Harrah's bought Caesars Palace in 2005.
"Why don't they give us the conditions we worked under for 40 years," Kaufmann said. "We don't want to be treated special."
Kaufmann denied that union leaders had missed multiple meetings, saying they were unable to meet once last week because they were preparing for this week's convention.