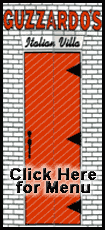 The highest rates were in Rhode Island, New Hampshire and Massachusetts, where more than half of girls ages 13 through 17 got at least one dose of the three-shot vaccination. The lowest rates were in Mississippi, Georgia and South Carolina, where fewer than 20 percent got at least one shot.
The report is the first to give state-by-state rates for Merck's Gardasil vaccine. It targets strains of the sexually transmitted human papillomavirus that cause about 70 percent of cervical cancers. It came on the market in 2006.
Health officials recommend that girls get the shots when they are 11 or 12, if possible, before they become sexually active so they have immunity before they are first infected. The shots are approved for females 9 through 26.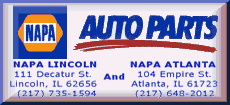 The Centers for Disease Control and Prevention study involved a 2008 telephone survey of the parents of nearly 18,000 adolescents, who allowed researchers to check their kids' vaccination records.
Nationally, there was an increase in the percentage of teens ages 13 to 17 vaccinated against meningitis, tetanus, diphtheria and other illnesses. The agency also noted a rise since 2007 in the percentage of teenage girls who had gotten at least the first dose in the three-shot vaccination series against cervical cancer.
In 2007, about 25 percent had gotten a first dose of the vaccine. Last year, it rose to about 37 percent.
CDC study also found that the number of girls who got the whole three-dose series was only 18 percent and the rate was higher for white girls than for blacks or Hispanics.
Vaccine proponents had been hoping for higher vaccination rates, saying the shots could dramatically reduce the nearly 4,000 cervical cancer deaths that occur each year in the United States.
It's not clear why state vaccination rates vary so much, but several factors could be involved, said Dr. Melinda Wharton, an administrator of the CDC center that did the research.