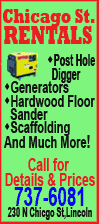 FAA Administrator Randy Babbitt, who took over the agency in June, outlined a series of initiatives that address complaints by members of Congress and others that the agency's relationship with airlines was placing the industry's economic interests above passengers' safety.
During the Bush administration, the FAA adopted a business model for evaluating its performance and began calling airlines, aircraft manufacturers and others that it regulates "customers." The new term is "stakeholder."
Babbitt also announced that an internal FAA audit begun last year has concluded that airlines carry out 98 percent of the safety repairs and directives ordered by the agency. He said the audit shows the current system works well, but improvements can be made.
He listed several short-term and long-term actions, including making the agency's engineers available around the clock to support safety inspectors assigned to airlines.
Another initiative is the creation of a new office to handle public safety and whistleblower complaints.
"We have an incredibly safe industry today," Babbitt said. "We're not likely to find one quantum leap ... that's going to take us to another level. Instead we have to find these incremental steps that move us forward."
The FAA suffered several embarrassing episodes in recent years in which airlines didn't follow safety orders or comply with regulations:
Southwest Airlines temporarily grounded 46 planes on Aug. 22, the day after an FAA inspector discovered the use of unapproved parts, causing flight delays and some cancellations. A maintenance company hired by Southwest used parts that hadn't been approved on more than 80 of the airline's Boeing jets since 2006. The agency has given Southwest until Dec. 24 to replace the parts.

In August 2008, FAA ordered American Airlines to pay a $7.1 million civil penalty, one of the largest ever assessed against an airline, for flying two jets 58 times without making repairs after an FAA inspector and American's own mechanics found problems with their autopilot systems, among other violations.