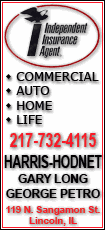 Some Democrats see plenty of room for improvement in the bill from Senate Finance Committee Chairman Max Baucus, D-Mont. And then there are Republicans, who almost uniformly oppose the measure and may be loathe to hand President Barack Obama a victory on his biggest domestic priority, legislation to rein in skyrocketing health care costs and extend coverage to many of the 50 million uninsured.
After months when health care negotiations in the Senate were confined largely to Baucus meeting privately with five other Finance Committee senators to try to craft a bipartisan deal -- ultimately without success -- the dynamic was noticeably altered Thursday, a day after Baucus produced his long-awaited bill.
Many more senators were in the mix, and many of them had something to say.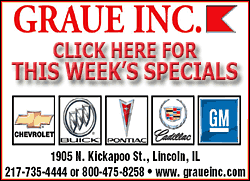 "I can find a handful of things that trouble me," said the Senate's No. 2 Democrat, Dick Durbin of Illinois. He cited a new tax on high-value insurance plans that he and other Democrats fear could hit middle-class workers.
The Baucus plan "needs more than just a few tweaks," said Sen. Maria Cantwell, D-Wash., a member of the Finance Committee, saying she wanted stronger measures to control health care costs over the long term.
"Put it in perspective," Durbin added. "For months, the debate over health care in the Senate consisted of six people sitting in a room. Now it's been expanded.
"So we have a lot of people who need to become informed, express themselves, ask for changes if they can," Durbin said.
That was happening in earnest Thursday as Baucus convened a full committee meeting on his bill. Senate Democrats met later, and Republicans from the Finance Committee gathered with Senate Minority Leader Mitch McConnell, R-Ky., to go over strategy for next week, when Baucus will bring his bill up in committee for amendments -- there will be many -- and votes.
Democratic concerns focused on the new tax on generous insurance plans and on whether subsidies to help lower-income people buy newly required insurance are ample enough. Liberals also continued to question the absence from Baucus' proposal of a government-run insurance plan to compete with private industry. That's a feature of five other health bills in Congress but Baucus omitted it as one of numerous gestures meant to win support from Republicans and moderate Democrats. Baucus included nonprofit cooperatives instead.
His bill also would set up new purchasing exchanges in which individuals not otherwise covered could shop for insurance, and it would bar insurance company practices like denying coverage to people with pre-existing conditions.