Attorney Arthur Folsom, who represents Najibullah Zazi, said his client was allowed to leave Thursday night after eight hours of questioning but said that the FBI asked Zazi to come back Friday for a third day of interviews.
FBI officials in Denver declined to comment.
Zazi didn't speak to reporters, but Folsom said he did not expect his client to be arrested. If agents intended to jail Zazi, they probably would have done so already, he said.
An official familiar with the investigation told The Associated Press that Zazi had contact with a known al-Qaida associate, but would not provide details on the location or nature of the encounter. The official spoke on condition of anonymity because the investigation is ongoing.
But the defense lawyer said Zazi has never met with al-Qaida operatives and isn't involved in terrorism.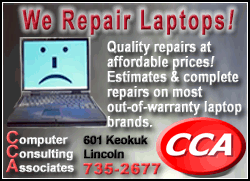 "He's simply somebody who was in the wrong place at the wrong time," Folsom said.
Agents questioned Zazi for hours on Wednesday and searched his apartment and the home of his aunt and uncle in the Denver suburb of Aurora.
The official said agents have been monitoring Zazi and four others in Colorado as part of a terrorism investigation.
The case took a strange turn when Zazi rented a car and made a cross-country trip from Denver to New York, crossing into Manhattan last week, on the day before the Sept. 11 anniversary. He was stopped in what was described as a routine stop at the George Washington Bridge before he was allowed to go free.
A relative says Zazi chose to drive to New York because he wanted to see the American countryside. Zazi says he went to New York to resolve some issues with a coffee cart that he owns in Manhattan, but officials suspected that something more sinister might have been in the works.
FBI agents and police officers armed with search warrants seeking bomb materials searched three apartments and questioned residents in the neighborhood in Queens where he was staying.
A joint FBI-New York Police Department task force feared Zazi may be involved in a potential plot involving homemade hydrogen peroxide-based explosives like those cited in an intelligence warning issued Monday, said two other law enforcement officials, who spoke on condition of anonymity because they were not authorized to speak about the investigation.