However, homebuilders warn it's not that simple and could prove a risky decision during a recession, adding thousands to the cost of homes as the housing market starts to recover.
State and local officials are now wrestling over whether to adopt building codes that would require sprinklers in every new home and townhome starting in 2011 amid intense lobbying from both sides.
The sprinkler debate reached its apex last September when the International Code Council, which sets the minimum safety requirements typically used in 48 states and the District of Columbia, approved the mandate.
The proposal had failed for years, but a pro-sprinkler group paid the way for firefighters and code officials to attend the meeting in Minneapolis, where they voted to adopt the mandate. Homebuilders, who previously paid for anti-sprinkler voting members to attend, cried foul and are trying to reverse the decision.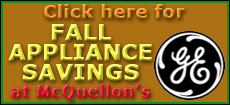 "We stand on the verge of actually making a significant difference," said Ronny Coleman, a former California fire marshal who pushed through the nation's first sprinkler mandate in San Clemente in the late 1970s and founded the group fighting for the mandate.
He called homes the "last bastion of America's fire problem," where 80 percent of fires occur. Nationwide, about 3,000 people die in home fires each year -- but fewer than 2 percent of homes have sprinklers.
There is no uniform method of adopting the residential building codes. In seven states, it's left up to local governments. In others, either the legislature, housing board or state code official makes the call.
The Minnesota-based Residential Fire Safety Institute says 400 localities have passed sprinkler mandates, several going back decades.
Since last September, regulators in Pennsylvania and New Jersey have tentatively approved the mandate. Michigan and Virginia are leaning toward rejecting the codes, but final decisions aren't expected for months.
Meanwhile, homebuilders -- traditionally big political donors -- have persuaded legislators in more than a dozen states to push bills prohibiting localities from requiring sprinklers. Idaho, North Dakota, Missouri and Texas have approved the bans.
Supporters argue sprinklers save property and lives, including those of firefighters who are at a higher risk in new homes built of lightweight, fast-burning materials. This year, 18 firefighters have died fighting structure fires. Supporters also argue the vast majority of fires are quickly contained by only one sprinkler.
The cost, which can average up to $2.66 per square foot, can be less expensive than cosmetic enhancements like granite countertops or whirlpool tubs. And insurers typically offer discounts between 5 to 15 percent for homes with sprinklers, according to the American Insurance Association.
"Unfortunately, safety doesn't sell," said Steve Muncy, president of the Texas-based American Fire Sprinkler Association.