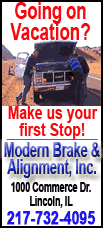 "Dateline NBC" plans to air a show Friday on the case of Ryan Widmer, 28, who was found guilty of murder in the drowning of 24-year-old Sarah Widmer. A judge in July granted him a new trial, citing misconduct by jurors who conducted their own bathroom experiments at home and shared the results during deliberations.
Warren County Prosecutor Rachel Hutzel said Thursday she does not believe the additional publicity will make it impossible to seat a jury in Lebanon, about halfway between Dayton and Cincinnati.
"'Dateline' is in the entertainment business, and we are in the law enforcement business," Hutzel said.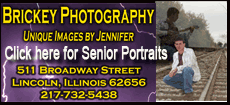 Hutzel said she decided not to appeal the retrial order after an appeals court refused to hear the case because she wanted to spare the victim's family the extra waiting. Widmer was released from jail earlier this month on $400,000 bond.
"He's out, and the family of the victim has to deal with that," said Mike Nolan, spokesman for the prosecutor's office. "We think the evidence is strong enough that we will go forward with the trial."
Attorneys for Widmer said prosecutors knew they had a weak case for appeal.
Nolan said he expects the retrial to be set for early next year.
A jury in April convicted Widmer of murder in the drowning at the couple's Hamilton Township home, just north of Cincinnati. He was sentenced to 15 years to life in prison. Widmer maintained his innocence after the verdict, saying he loved his wife and didn't hurt her.
During the trial, the prosecution argued that a bruise on Sarah Widmer's neck indicated she was grabbed and her head was forced underwater. The defense said she may have fallen asleep in the tub or suffered a medical problem, and resuscitation attempts could have caused the bruising.