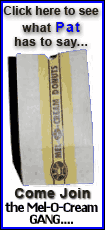 As the first woman to take charge of the Army's school for its order-barking drill sergeants, the 28-year military veteran and sharecropper's daughter said she's used to breaking down barriers in military roles normally reserved for men.
"It's so easy because I love it," said King, a single, 48-year-old North Carolina native. "I have a family in the Army. It is my family."
The stern discipline dispensed by her late father to his 12 children set her on a path of taking responsibility for herself and her siblings early on, King said during a recent interview on the Army's training base next to Columbia.
She learned to "give a hard day's work for whatever I earned and take no short cuts," said King, who enjoys passing her values to young soldiers and watching them grow into senior officers and enlisted men and women.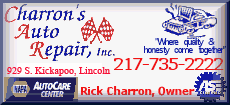 Lt. Col. Dave Wood, King's battalion commander, said she was chosen for her approach to "the business of taking civilians and making them into soldiers."
Gone are the days of two decades ago, Wood said, when his drill sergeant made him clean wax off a floor with a razor blade or run around the barracks loaded down with a full duffel bag.
"She's got this unique way of dealing with soldiers where she can be correcting them, but it's in a manner that they're wanting to please her and wanting to do the right thing," he said. "It's not degrading to them."
King takes over command of the Drill Sergeant School on Tuesday at Fort Jackson, the Army's largest training installation. This year the school will churn out about 2,000 of the in-your-face instructors.
The tough love approach comes through as King conducted her barracks inspections and daily "walkabout" to meet with senior enlisted men and women on a recent weekday.
A touch of bright red lipstick and kohl-dark eyeliner doesn't soften her stern gaze when she spots a sheet corner not properly tucked or a young soldier with a uniform askew.
"What's going on here?" she queries, soldiers jumping to attention as she enters a room as they relax between classes on becoming finance clerks or legal aides. "Get back to school and get back to doing something!"
King's face softened once she determined one soldier in exercise gear wasn't goofing off, but just back from the dentist and a root canal. "Get some rest, soldier," she advised the woman with a swollen face and jaw.
"You all make sure you get your seven, seven hours of sleep!" King said before heading out the door.