Janice McCall, 65, of Energy, Ill., died at Vanderbilt University Medical Center in Nashville, Tenn., on Sept. 8, six days after being burned on the operating table at Heartland Regional Medical Center in Marion, Ill., her family's attorney said.
Attorney Robert Howerton said he had requested medical records from the hospital and that he had few details about what happened. He declined to say why McCall was having surgery.
The Tennessee state medical examiner's office said McCall died of complications from thermal burns and classified her death as accidental.
"The family is in shock and suffering their grief," Howerton said Thursday. "Every family has an anchor, and she was it. They're really just devastated."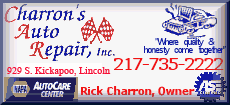 Heartland said in a statement only that "there was an accidental flash fire in one of the hospital's operating rooms," injuring a patient before being immediately extinguished. The hospital didn't say how the fire started, but it said, without elaborating, that it was responding with "necessary and appropriate measures."
Heartland declined to comment further, citing the family's request for privacy and federal laws barring the public release of patient medical information.
Surgical flash fires are most often sparked by electric surgical tools when oxygen builds up under surgical drapes. They occur an estimated 550 to 600 times a year -- a tiny fraction of the millions of surgeries performed in the U.S. annually -- and only kill about one or two people each year, said Mark Bruley, vice president for accident and forensic investigation at the ECRI Institute, a nonprofit health research agency.